Celebrate Ramadan with 24Shopping: Your Online Grocery Store Destination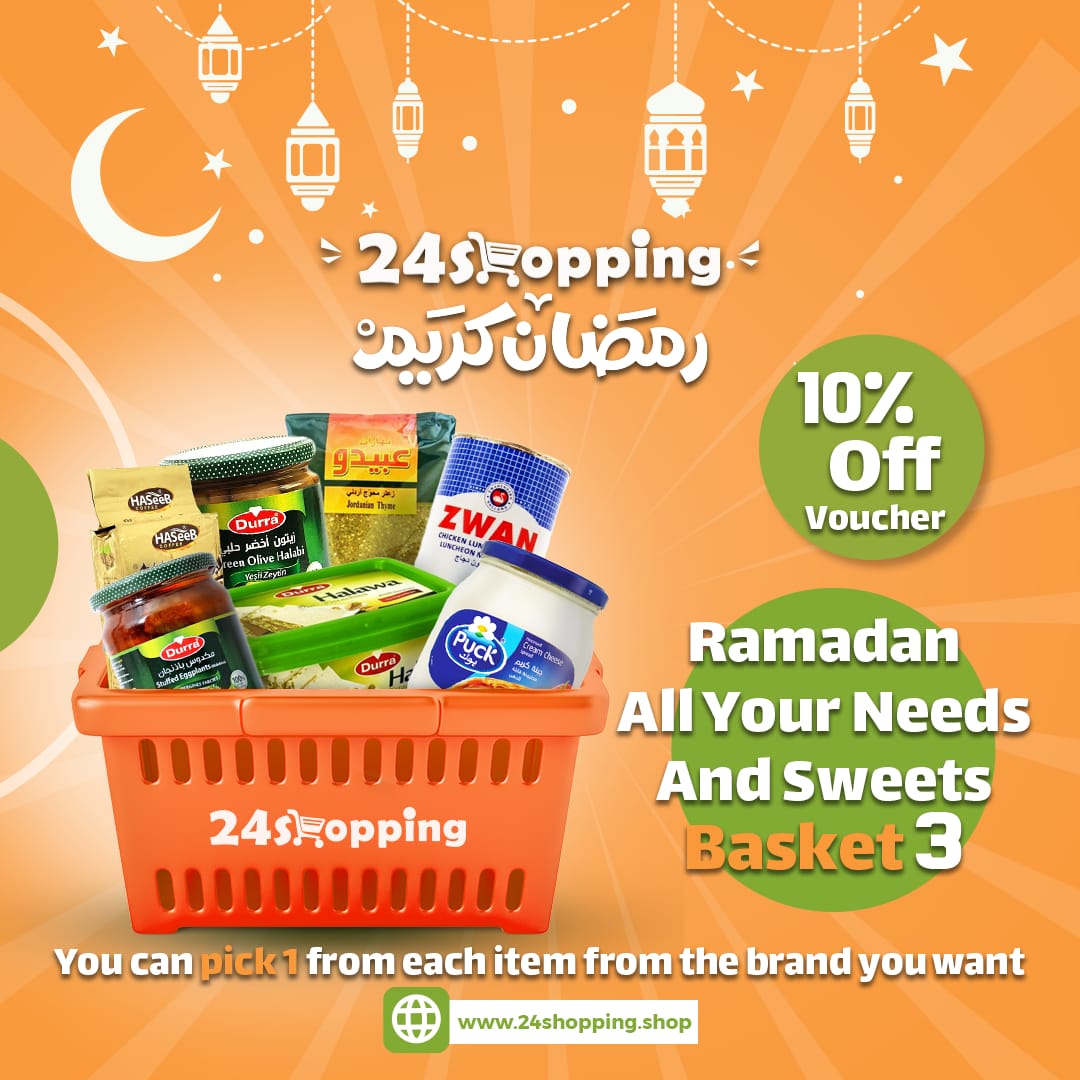 As the holy month of Ramadan draws near, it's time to get ready for a month filled with reflection, spiritual growth, and community bonding. At 24Shopping, we appreciate the significance of this sacred period and are committed to making your grocery shopping experience as seamless and stress-free as possible. Browse our extensive selection of top-quality products and let us help you embrace the spirit of Ramadan with ease.
Nutritious and Wholesome Food Choices for Suhoor and Iftar
While observing your fast during Ramadan, it's crucial to nourish your body with nutritious and wholesome meals during Suhoor (pre-dawn meal) and Iftar (meal to break the fast). 24Shopping offers a variety of healthy options, including fresh fruits and vegetables, whole grains, lean proteins, and dairy products. Plus, we provide an expansive range of halal-certified products to ensure that you have all the ingredients you need for a well-balanced meal plan.
Stock Up on Ramadan Essentials with 24Shopping
To help you concentrate on your spiritual journey, 24Shopping offers a wide array of essential items to prepare for the holy month. From dates and nuts to traditional sweets and beverages, we have everything you need for your Ramadan meal plans. Don't forget to visit our dedicated Ramadan section, where you can find all your favorite items in one convenient place.
Discover Exclusive Ramadan Deals and Offers at 24Shopping
We know that grocery shopping during Ramadan can be challenging, which is why we strive to make it as simple and affordable as possible. 24Shopping offers exclusive Ramadan deals and offers, so you can save on your favorite products and enjoy a hassle-free shopping experience. Be sure to sign up for our newsletter to stay updated on the latest promotions and discounts.
Effortless Shopping with Home Delivery from 24Shopping
24Shopping provides a seamless and convenient shopping experience, allowing you to order all your Ramadan essentials from the comfort of your home. With just a few clicks, you can have your groceries delivered straight to your doorstep. We pride ourselves on our efficient and reliable delivery service, ensuring that your groceries arrive in perfect condition and on time.
At 24Shopping, we are devoted to providing you with the best online grocery shopping experience during Ramadan. With our vast selection of healthy and nutritious food choices, exclusive deals and offers, and reliable home delivery service, you can focus on your spiritual journey while we take care of your grocery needs. Embrace the spirit of Ramadan with 24Shopping and enjoy a stress-free, convenient, and rewarding shopping experience.